Description
This encasement is easily unzipped and removed for ease of washing. You can throw this right in with your sheets and tumble dry on medium heat.
When used with a decorative cover washing is only required once every 3 to 6 months.
The hypoallergenic surface is soft, cool and breathable. Excellent for the warmer months and those who get hot easily.
Bedbug Wholesale's 100% cotton is OEKO-TEX certified. It has been tested for over 100 dangerous chemicals and additives that are found in most cotton fabrics on the market. These chemicals include carcinogenic & allergy-inducing dyes, pesticides, heavy metals, formaldehyde etc.
Oeko-Tex certified products are required to have skin-friendly pH which is perfect for allergy sufferers.
This product has been tested by an independent third party. It has a pore size of 2.8um (microns)
Each quilt cover comes with 4 quilt clamps that attach to the internal corners of the quilt encasement and your quilt keeping the corners securely in place.
Lab-tested 2.8um micron pore size
Suitable for commercial & residential use
Suitable for Dust Mites | Allergy | Bed Bugs | Asthma | Rhinitis
Perfect for allergy sufferers
Easy to install
Protects new bedding & salvages infested bedding
Entry & escape-proof
Hypoallergenic machine washable
Chemical and pesticide-free (Oeko Tex Certified)
Supplied with 4 internal quilt corner clamps
Fast dispatch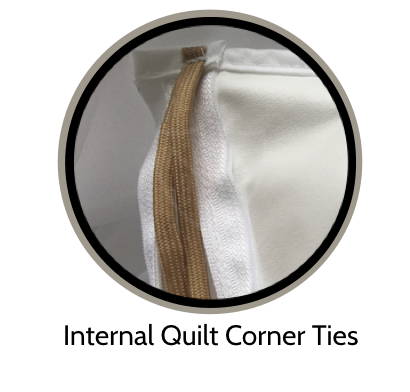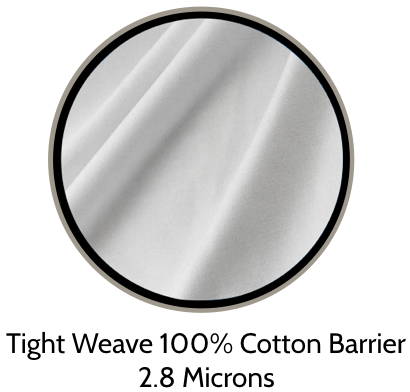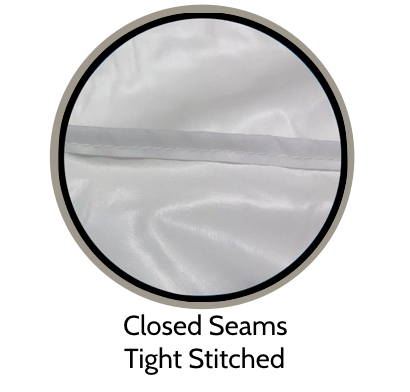 Washing before use is recommended however not essential.
Wash or steam this encasement once every 3-6 months when used with a decorative quilt cover that has been washed weekly with your bed linen.